Excelsior Mod 940 Tone Chamber Accordion/Accordian, NEW
The graceful design, the flawless construction, the painstaking craftsmanship, and the exquisite tone will satisfy the most demanding players and make this Excelsior Mod 940 classic accordion the best and natural choice for all the professionals.
Features:
41 treble keys and 120 bass buttons
19 1/4 inch fast action and quiet (no click) keyboard
4 sets of treble reeds (LMMM) with both Italian tremolo and French musette tunings that create mellow, warm, and romantic continental-type sounds
5 sets of bass reeds
11 treble + palm switches and 6 bass switches
Double tone chamber
Luxury wheeled hard case
Weighs 26.5 lb excluding the case
Delivery: Immediate.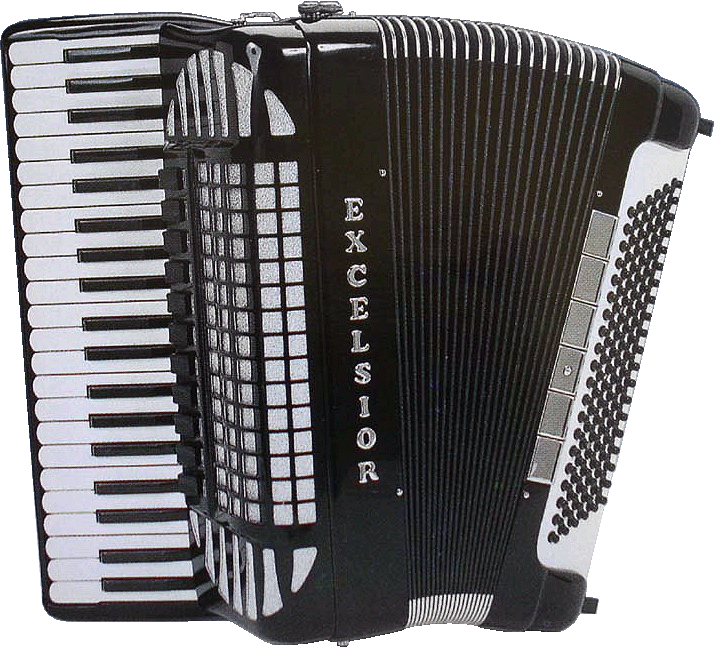 The winning bidder is also entitled to upgrade the Excelsior Mod 940 to include a factory-installed Sennheiser MT04 microphone system (3+1) and Excelsior MidiVox with all accessories shown in the next picture installed at a deep discounted price of $1,295 (Immediate delivery). Or, the winner may choose to have the factory-installed Senheiser MT04 microphone system (3+1) and MusicTech KingMajor MIDI interface/controller at the same cost - $1,295 (4 weeks delivery).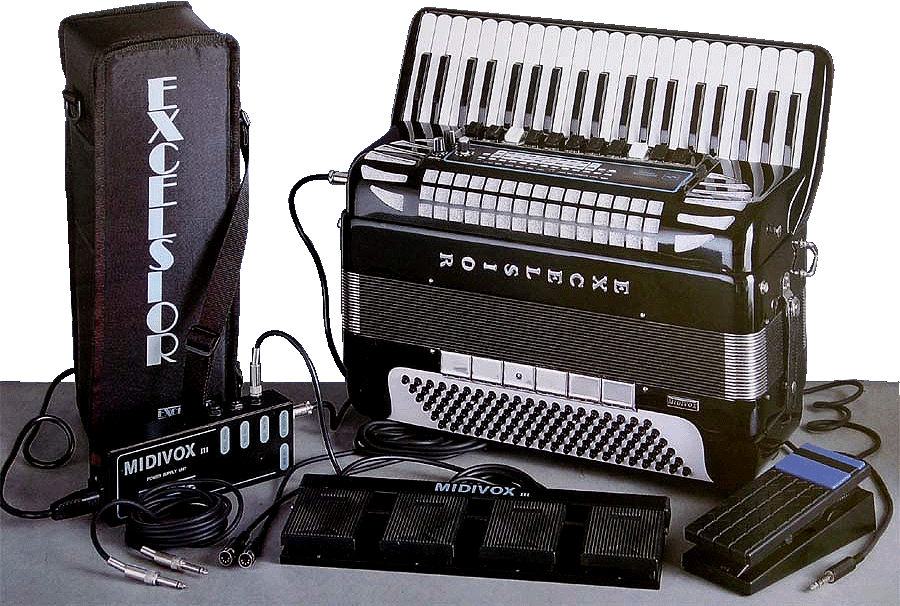 Please note that the bidding price is for the Excelsior Mod 940 acoustic accordion only. Microphone and Midi system is optional and cost extra.
3-year transferable partial part and labor warranty served by two locations in Westcoast and Midwest area at no additional cost.

Top