Excelsior B45P 45-Key Free Bass Accordion/Accordian, NEW
The graceful design, the flawless construction, the painstaking craftsmanship, and the exquisite tone will satisfy the most demanding players and make this Excelsior classic model the dream accordion and top choice for all professionals. The handcrafted 45-key extended keyboard and free bass system demonstrate Excelsior's leadership in the accordion industry.
Features:
45 treble keys and 120 bass buttons
21 1/2 inch fast action and quiet (no click) keyboard
4 sets of treble reeds (LMMM or LMMH) with dry or wet tuning
6 sets of bass reeds that create the most powerful and deep sound for jazz music
Freebass system
Double tone chamber
15 treble + 5 chin switches and palm switch. 6 bass switches
Luxury wheeled hard case
Weighs 31.5 lbs excluding case
Delivery: 4-8 weeks, depending on configuration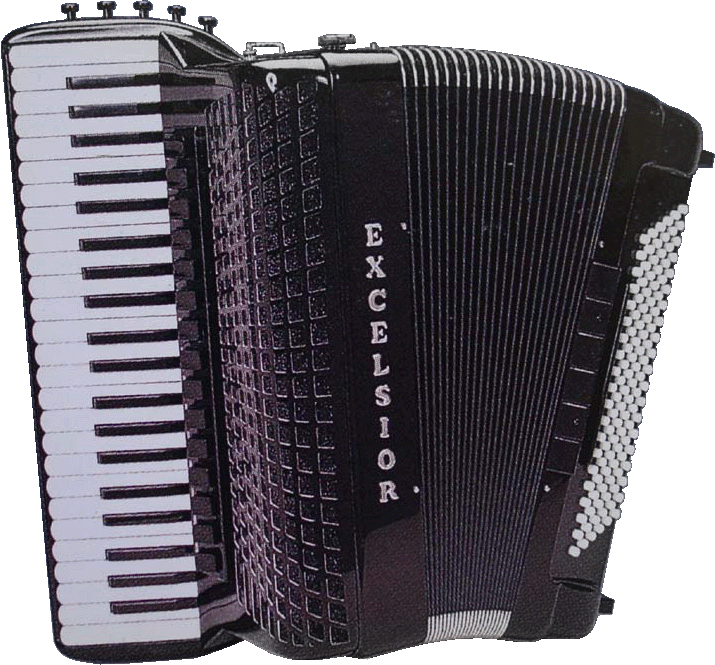 3-year transferable partial part and labor warranty served by two locations in Westcoast and Midwest area at no additional cost.

Top